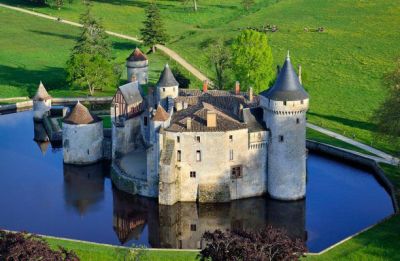 Visit la Gironde
One counts in Gironde, 941 buildings protected under the Historic Monuments of France Protection list, of which 239 are classified, which include landmarks like the monolithic church of Saint-Emilion, Cordouan lighthouse, the citadel of Blaye, or the resting place Uzeste Bertrand de Got, Pope Clement V.
Land of Romanesque art, the Gironde is home to a very important religious heritage of the eleventh and twelfth centuries. Just take one of the trails of Saint-Jacques de Compostela to see for your self. It is not a single village that does not have a roman treasure in perfect condition: Castelvieil, Haux and Blasimon in the Entre-Deux-Mers, Moulis in the Médoc, Saint-Pierre-de-Mons in southern Gironde , Saint-Georges-de-Montagne in the Libourne, etc..

From the Middle Ages, the Gironde has conserved a precious architectural heritage whose buildings can be visited, such as the castle of Roquetaillade in Mazères, South Gironde. This castle of the twelfth and fourteenth centuries has the distinction of having been restored by the famous architect Viollet-le-Duc.